- The Ideal Christmas Gifts - Books signed with a personalized message from the Author.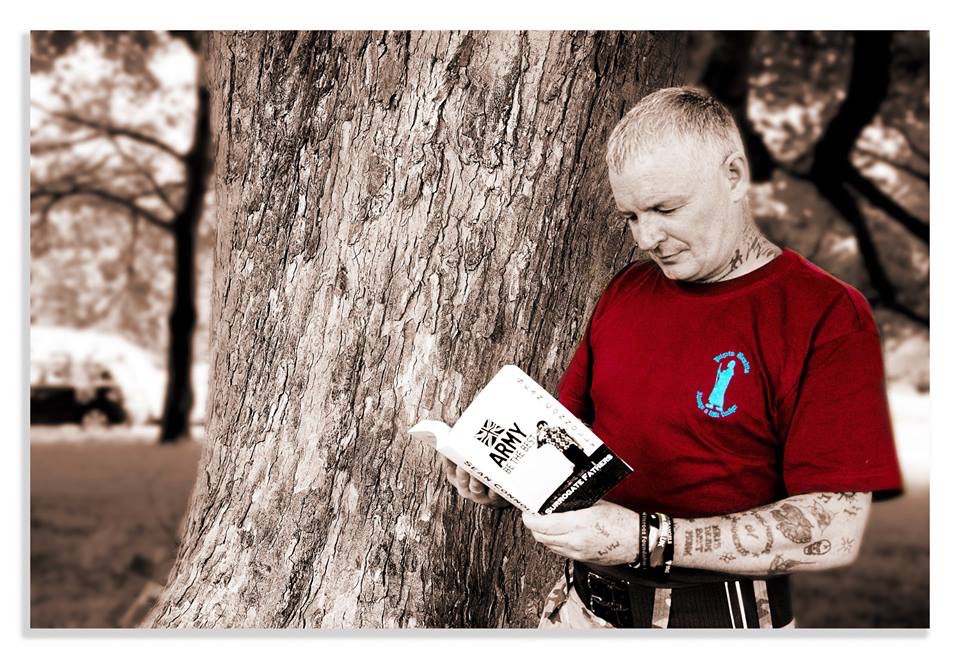 Welcome to the Army Novels Shop
All of Sean Connolly's eBooks, Paperbacks and Audiobooks can be purchased from Amazon by clicking on the titles to the right.
In addition the Audiobook - Warning Order Belize can be purchased from iTunes and also Audible. We do not control the price of our audiobooks which are set by the distributor - currently iTunes has the best price for Warning Order Belize - The Audiobook.
You can also purchase the paperbacks at a reduced price through Army Novels by clicking on the books below and paying by PayPal or Credit/Debit Card.
FIll in the 'Message from Author' box with the message you would like Sean Connolly to sign the book with. Leave blank if you would prefer not to have it signed. 
FIGHTING THE RED MENACE - Paperback 
£6.99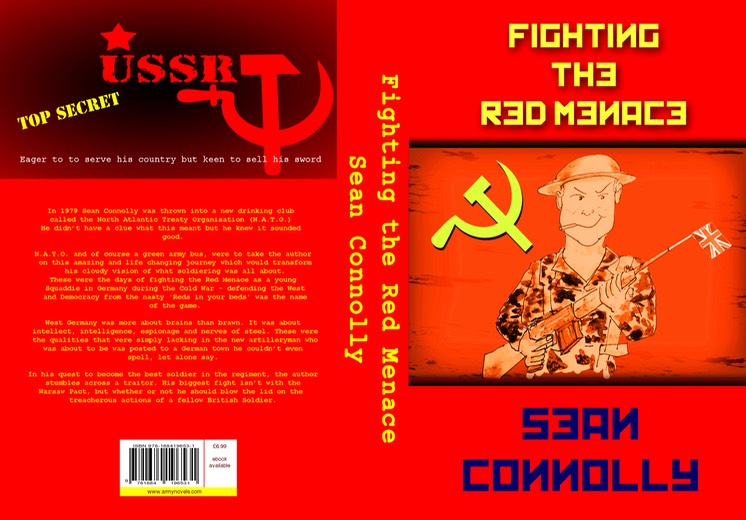 Type the message you would like the author to sign, in the white box.
SURROGATE FATHERS - Paperback 

£5.99 (Normally £7.99)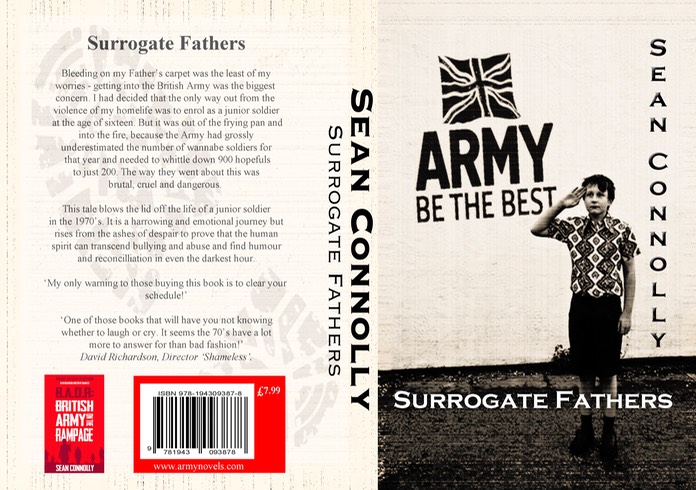 Order today and save £2.00 on the recommended retail price. Orders are dispatched within 24 hours.

B.A.O.R. - Large Format Paperback 
£7.99 (normally £11.99)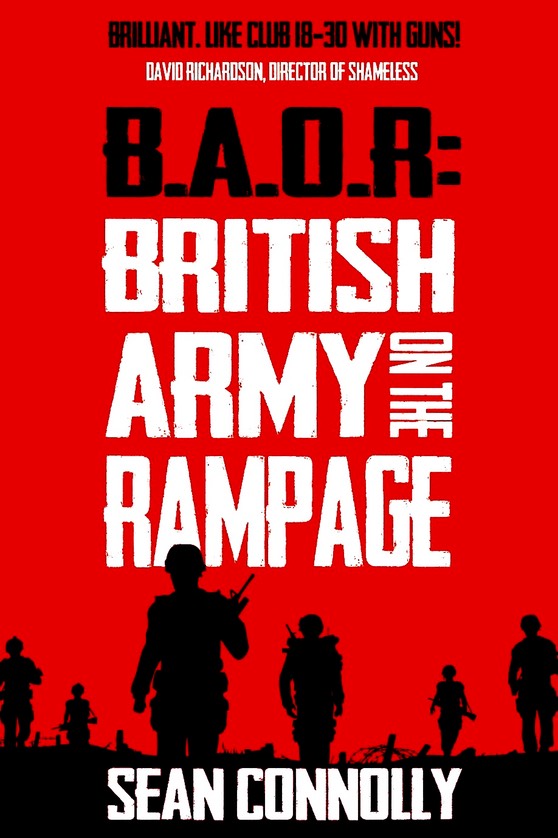 Order today and save £4.00 on Recommended Purchase Price.
GUNNERS 'N' GRENADES - New Paperback

£5.99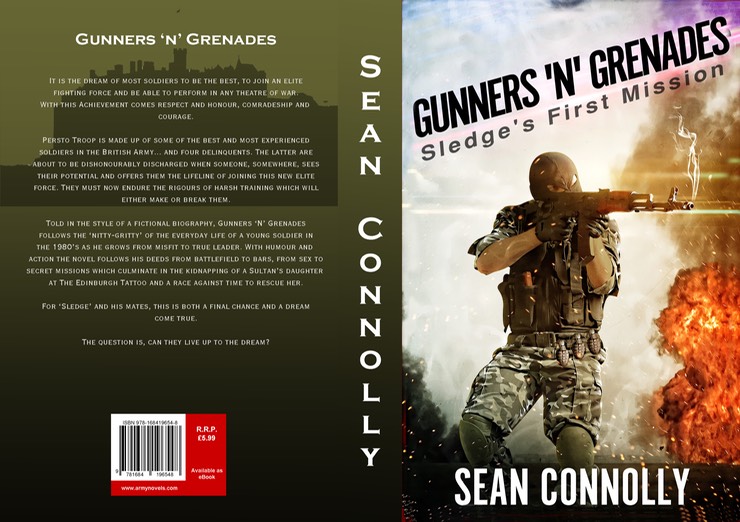 Warning Order Belize - The Audiobook is Here…

Audiobooks are changing people's lives - you download them just like music downloads and play them through computers, smartphones, car systems etc. Instead of having to wait until you're tucked up in bed for that night-time story - you can listen to audiobooks at any time - they're an ideal way to kill time on that journey to and from work - something to look forward to - especially Warning Order Belize - it'll cheer you up no matter how bad things are getting at work!!! And just like a music download you can get it from iTunes or Amazon or Audible - currently it's a little bit cheaper on iTunes but don't tell anyone.
Give Audiobooks a go now - they will change the way you read.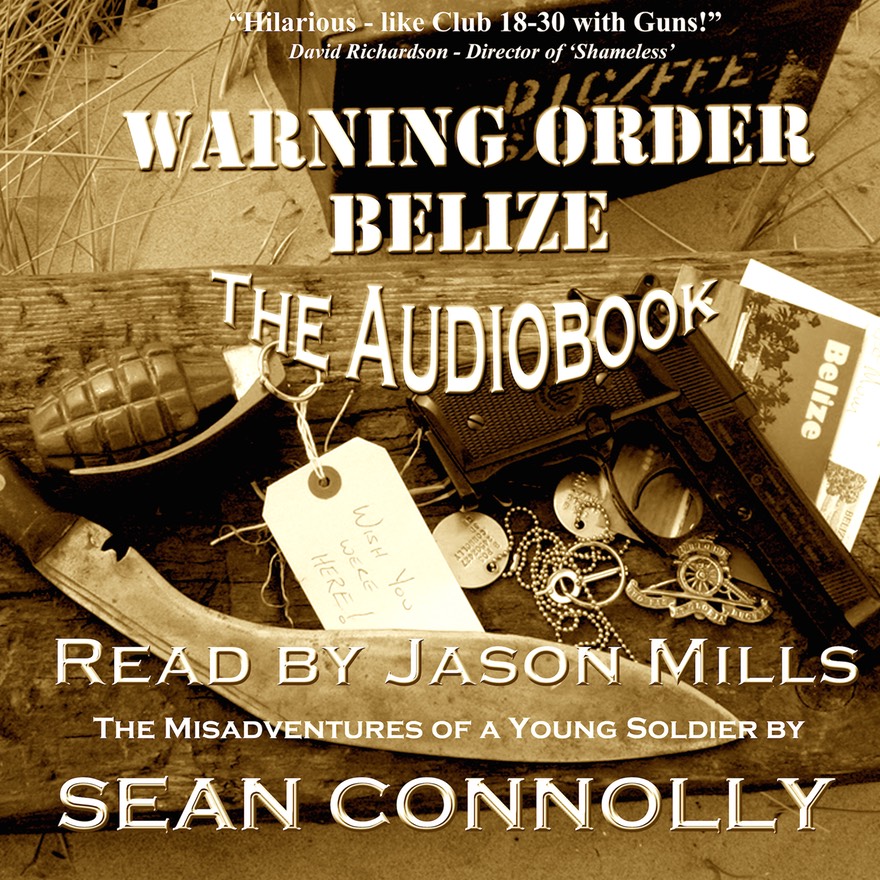 CLICK TO PLAY EXTRACT
You've read the book now hear the audiobook…
Voice Actor Jason Mills brings Warning Order Belize to life with a vengeance. It is now funnier than ever and a whole new experience. If you haven't read the book you are in for one massive treat and if you have then this is even better - 4 hours of extreme jollity - all you have to do is listen!* Same price as a music CD but four times longer, four times funnier and absolutely no rubbish singing!
Available Now on Amazon, Audible and iTunes.
Click on iTunes logo above to purchase for £7.95
or for Amazon click on Audiobook at top right
or you can purchase from Audible direct and get it for nothing if you take up their 30 days free offer - click logo below:
Listen to the novel in your trench, inside your tank, on the front line, on parade or on the job - your choice - just buy it!
Purchase and Download it to your computer, phone, tablet, kindle, iPod, space-shuttle etc.
*Ears Not Included